A delegation from the Southeast Asian Regional Center for Graduate Study and Research in Agriculture (SEARCA) led by its Director, Dr. Glenn B. Gregorio, presented to Los Baños Mayor Antonio L. Kalaw the Center's programs and activities in the municipality during a courtesy call on 7 January 2021 at the mayor's office.
Dr. Gregorio said even during the leadership of the late Mayor Cesar P. Perez, "We have been closely coordinating with the farmer's associations and cooperatives here in Los Baños especially in Bayog." He thanked the Office of the Municipal Agriculturist led by Ms. Cheryll Gonzales for her team's utmost support and coordination.
Dr. Gregorio shared that while performing its mandate as an agricultural arm in the Southeast Asia region, Los Baños-based SEARCA has been helping its neighboring communities. He stressed that the Center's focus is on accelerating transformation through agricultural innovation (ATTAIN) in order to uplift the lives of farming families.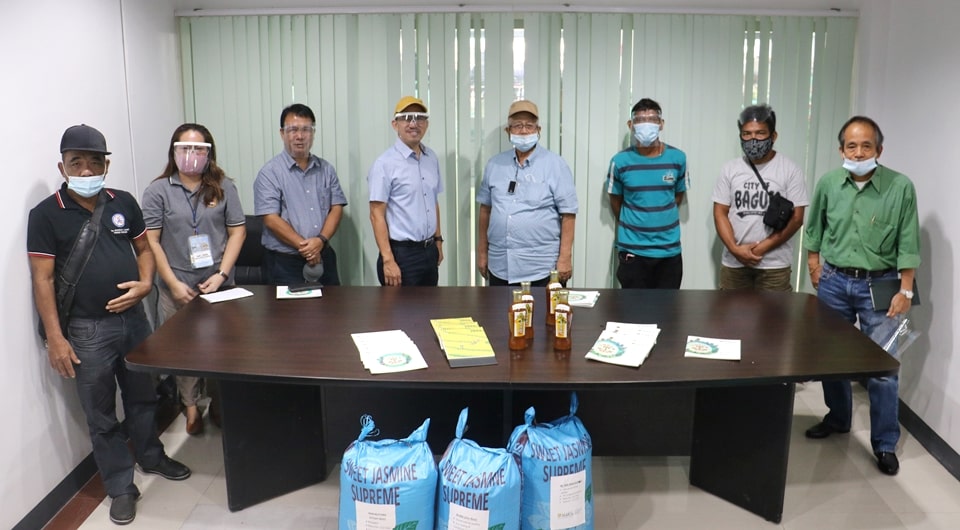 Dr. Glenn B. Gregorio (fourth from left), SEARCA Director; Hon. Antonio L. Kalaw (fourth from right), Mayor of Los Baños; with (from left) Mr. Marcelo C. Navarez, Barangay Bayog Chairman; Ms. Cheryll L. Gonzales, Municipal Agriculturalist; Dr. Romeo V. Labios, SEARCA Operations Consultant for Partnerships; and (from right) Mr. Manuel S. Alejar, SEARCA Community Relations Consultant, and representatives of farmers associations during SEARCA's courtesy visit.
In October 2020, SEARCA awarded Bayog flower farmers with grants to plant food crops instead in their flower farms. The Center also signed a memorandum of understanding (MOU) with the Laguna State Polytechnic University (LSPU), which has a satellite campus in Los Baños, for institutional cooperation and capacity development activities.
During its visit to Mayor Kalaw, SEARCA donated three sacks of seeds each of RC460 (Zinc Rice) that is fortified with micronutrients significant in nutrition supplementation; RC 468 (Macasame), which has very good eating quality and for irrigated soil condition; and value-added Perurutong (sticky rice) that can grow in upland conditions.
Mr. Manuel S. Alejar, SEARCA Community Relations Consultant, shared the planting techniques using the three rice varieties with the invited representatives of farmer's associations.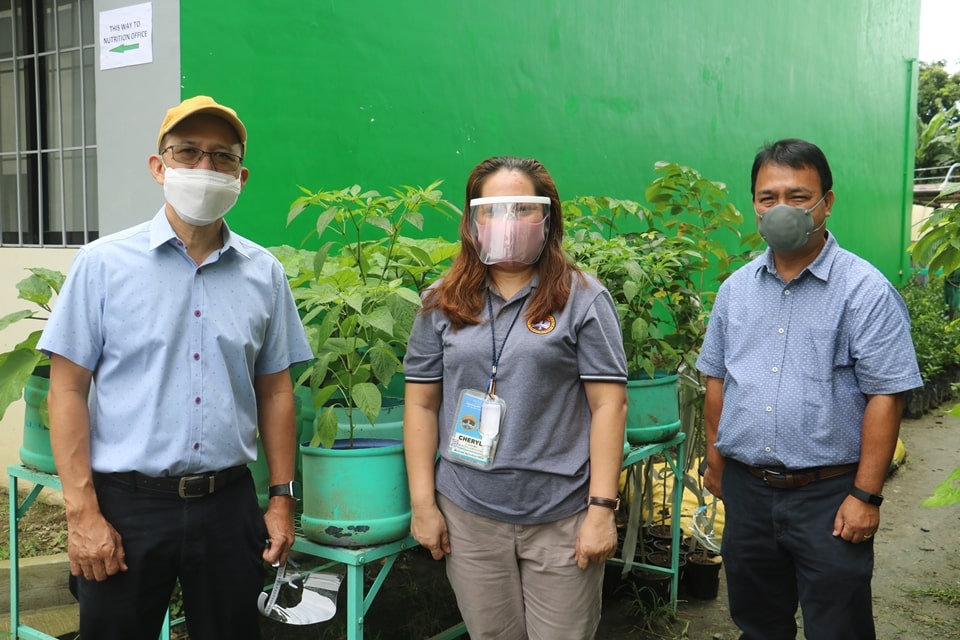 Dr. Gregorio (left) and Dr. Labios (right) with Los Baños Municipal Agriculturist Cheryll L. Gonzales.
Mayor Kalaw expressed his appreciation and gratitude to SEARCA for its continuous support.
"We hope that SEARCA will be sustaining its relationship with our farmers in LB," he said.
"SEARCA has the technical expertise and knowledge while you have the business mindset. Let us help one another to boost the confidence of our farmers to be agile and ready and give them a foresight in what they are doing," Dr. Gregorio emphasized.
Dr. Gregorio also met with Vice Mayor Josephine S. Evangelista and Ms. Gonzales. The SEARCA delegation was composed of Dr. Romeo V. Labios, Operations Consultant for Partnerships; Ms. Beatrisa L. Martinez, Executive Coordinator; and Mr. Nathan P. Felix, Public Relations Associate.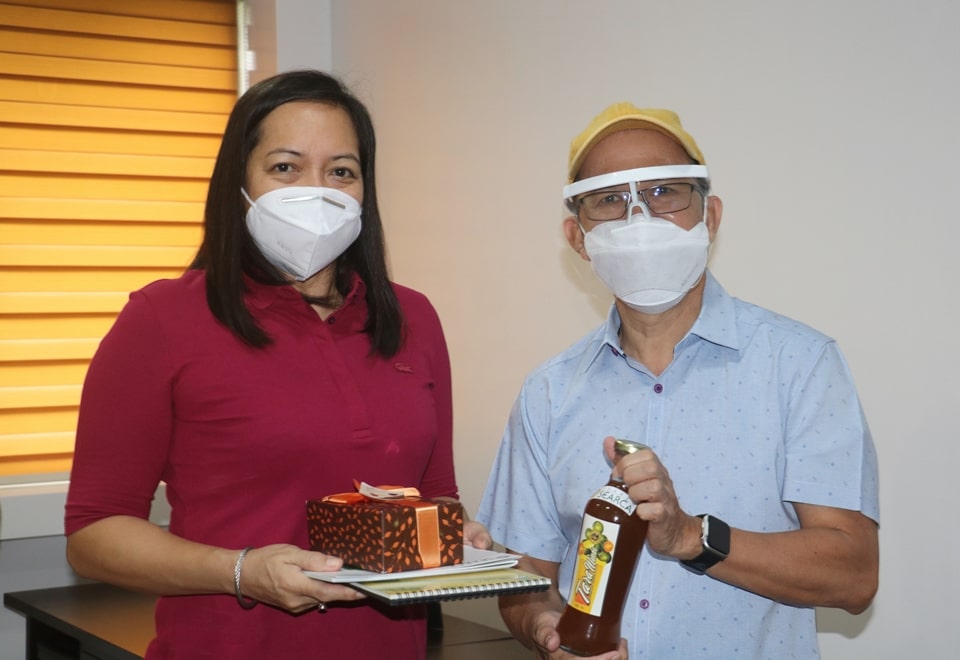 Los Baños Vice Mayor Josephine S. Evangelista (left) exchanges tokens with Dr. Gregorio.